The Characters for Threaded Ball Valve and Flanged Ball Valve
The origin of the name for the threaded ball valve is mainly due to the threaded connection method when it is connected to the pipeline. In terms of materials, it is also divided into carbon steel, stainless steel, low temperature steel, ductile iron and others. The characters for threaded ball valve are mainly as follows:
1. In structures, the threaded ball valve are usually divided into integral type, two-stage type and three-stage type, every structure is set suitable and with beautiful appearance, in line with consumers' aesthetics. The two-stage type and three-stage type threaded ball valves use the connection type of butt weld and socket weld, also have the stand platform and locking device with international standards. The operation method can be divided into manual, electric and pneumatic three different kinds.
2. The valve seat is made of elastic sealing structure, and it is easy to open and close. The part of stem is made of inverted sealed bottom loading structure, such way can efficiently avoid the stem being flushed out when there is an abnormality in the valve cavity. In such structure, the flow resistance in threaded ball valve will become small, will not cause the erosion of sealing surface even the medium come through.
3. From fully open to fully close just need turn half round, easy operation and better for long-distance control, the sealing ring is easy to disassemble and install, make repairs and maintenance easier and faster. Because of its simple structure and light weight, it is easy to reduce the pipeline's pressure.
The experiment data proves that threaded ball valve can be used in situation with pressure between 1-4mpa and temperature between -29~180 degree, so that can efficiently cut off and connect the medium in pipeline. The medium not just include water, gas, steam, but also include oil, nitric acid, acetic acid, and other chemicals.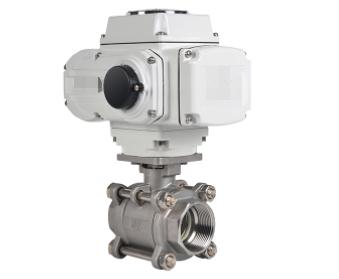 The flanged ball valve must be maintained during use, and such maintenance is daily work, need to do everyday. Only by good maintenance, the flanged ball valve can prolong its service life and fully pay its advantages to serve us. So, how to maintain the flanged ball valve?
1. Must check the valve switch indicator plate and number plate clearly to ensure all identification are clear. If some identification are damaged or fall off, should stick it in time.
2. Should check the bolts in each bracket and connection for the flanged ball valve, to check if all parts have been connected well or not, if have some loose, should re-tighten. Especially high pressure flanged ball valves should be paid more attention otherwise big trouble would be caused because they are often used in dangerous situations.
3. Check the situation of main parts for flanged ball valve, include filling gland, oil filling hole, oil filling hole nut, screw plug, expansion joint, connection between valve cover and valve body, etc. Make sure all parts can work normally.
4. Except above daily checking work, every year should also make a major overhaul, inspect all aspects of the equipment in detail, so as to eliminate faults in time and avoid big losses due to faults.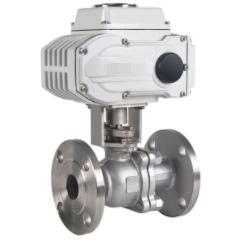 Related News
Related Industrial Valves