With A Total Investment Of 126.2 Billion Yuan, The Largest Coal Chemical Project Currently Under Construction Has New Progress
A few days ago, Yulin Chemical's demonstration project of producing new chemical materials by coal qualitative utilization in Qingshui Industrial Park of Yushen Industrial Zone has made new developments. On the morning of March 1, Shaanxi Coal Group Yulin Chemical Company's first boiler ignition battle was officially launched. The launch of the first boiler ignition battle is an important guarantee for the smooth realization of the "21630" major node goal of the project. All construction units of the project must ensure that the first boiler is successfully ignited at one time on April 9.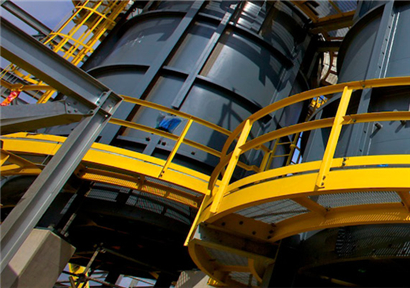 Yulin Chemical is carrying out the construction of a demonstration project for the production of new chemical materials by the use of coal in the Qingshui Industrial Park of Yushen Industrial Zone. As the largest coal chemical project currently under construction in the world, the project occupies a total area of about 13 square kilometers, with a planned total investment of 126.2 billion yuan, which can convert more than 24 million tons of coal each year.
The project is divided into two phases and four phases of construction, including 27 process devices and supporting utilities, mainly including 15 million tons of coal medium and low-temperature pyrolysis, 5.6 million tons of methanol, 1.8 million tons of ethylene glycol, 2 million tons of MTO, and Use this as the downstream product of the intermediate raw material.
The first phase of the project will invest about 70 billion yuan to build 1.8 million tons/year of ethylene glycol, 5.6 million tons/year of methanol, and 2 million tons/year of olefins. At the same time, it will produce a large number of olefin downstream fine chemical products. The first and second phases are the construction of 5.6 million tons/year of methanol, 2 million tons/year of olefins, and deep processing projects, which are planned to be completed before the end of 2023.
The 1.8 million tons/year ethylene glycol project is the first phase of the project, and is currently the largest coal-to-ethylene glycol project under construction in the world, with an estimated investment of 26.5 billion yuan. The project adopts the patented technology of Colin dry powder coal gasification and the patented technology of producing ethylene glycol from Japan's high-chemical synthesis gas. Among them, Colin's CCG coal gasification technology has been licensed in Guizhou, Inner Mongolia, Qinghai, Hubei, and other places, with a total of 13 gasification plants, including furnace types with daily coal input of 1,200 tons, 1,500 tons, and 2,000 tons.
Guizhou Kaiyang Chemical Co., Ltd.'s 500,000 tons/year synthetic ammonia project uses 2 Colin CCG gasifiers with a daily coal input of 1,500 tons, which have been operating stably for 5 years. The gasification raw materials are Guizhou's local "three high coal" (high ash Melting point, high ash, high sulfur) is the only coal gasification technology that can use Guizhou region's "three high coals" (high ash melting point, high ash content, and high sulfur content) as the coal type.
Related News
Related Industrial Valves