Unveiling Ceremony of MSTN for Being Awarded"Beijing Municipal Enterprise R&D Institution"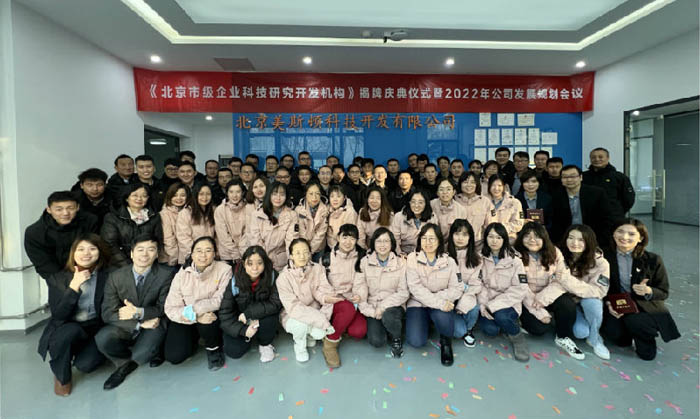 On Jan.5, 2022, the unveiling ceremony of MSTN for being awarded"Beijing Municipal Enterprise R&D Institution" & 2022 company development planning meeting were held in the office of MSTN Tongzhou Branch( i.e. the company's R&D center), the whole staff of MSTN including those from its branches and subsidiaries attended the event, the event was held both online and offline simultaneously.
The First part of the event is the unveiling ceremony for being awarded "Beijing Municipal Enterprise R&D Institution", vice president Ms. Wang Yan made the opening speech around the themes of technology research and development,scientific and technological innovation, the commercialization of scientific and technological achievements. General Manager Mr. Wang Xinyuan, Executive Vice President Wu Pengyong, Vice President Ms. Wang Yan, Mr. Yan Dongsheng, and Ms. Wang Qiuzhen were invited to open the ceremony. Being awarded the municipal R&D institution is a validation of MSTN's scientific research ability.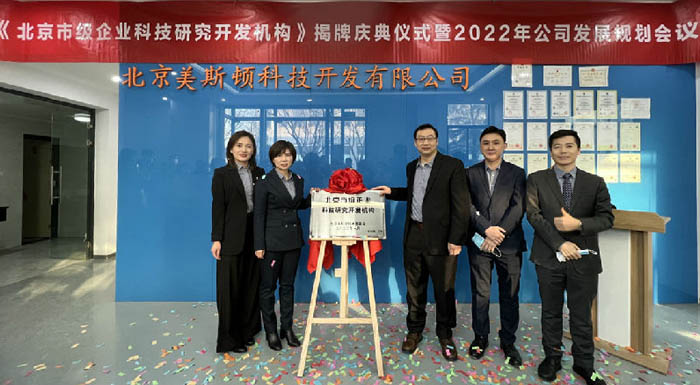 In the next part, General Manager Mr. Wang Xinyuan delivered a speech about the company's development planning in 2022, he stressed that innovation and talents are the core competence of a company, and encouraged young people to learn harder to improve self-competence. He also expressed his concerns about how to keep a balance between life and work.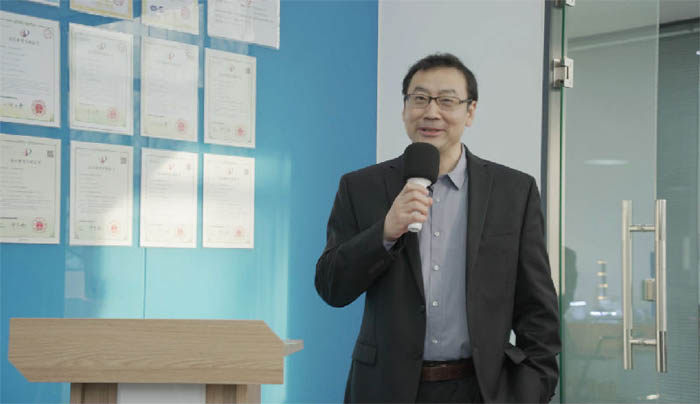 Vice President Yan Donsheng made a speech about the company's sales performance in 2021, and described the sales panning in 2022. Depending on the lead of our core leaders and the efforts of whole staff, we obtained good achievements in 2021, and will continue to go further in 2022.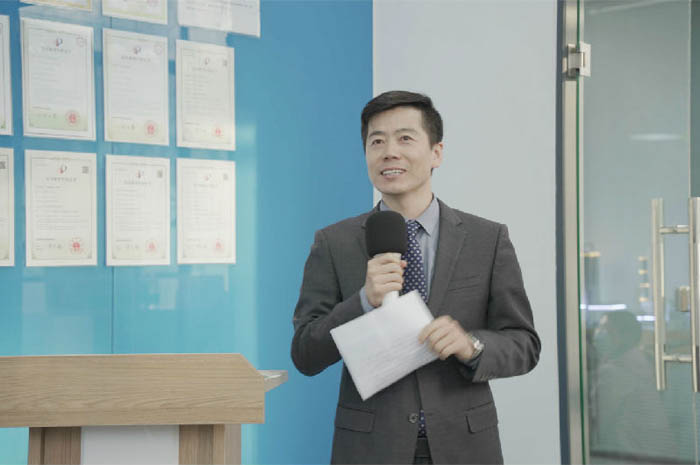 The company could not develop without the efforts of every employee, seven employees who have joined the company for ten years were awarded ten-year commemorarative coins presented by General Manager Mr.Wang Xinyuan. MSTN provide a platform for us to study and realize our self-worth, we believe to create more values in the next ten years.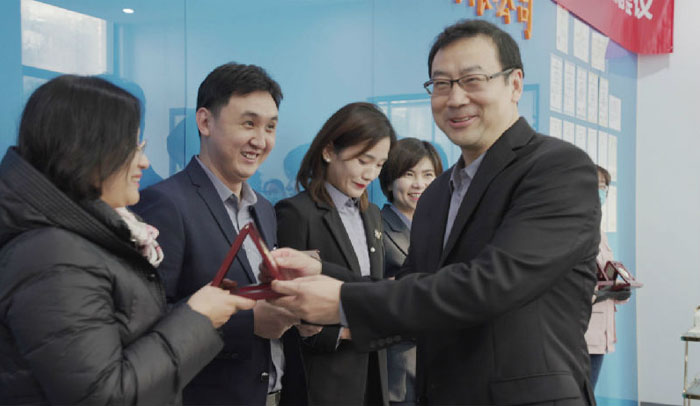 A tea break was arranged after the event, and during which, some staff who want to know more about the company's research work visited the R&D Center under the guidance of Product Manager Ms. Huo Shan.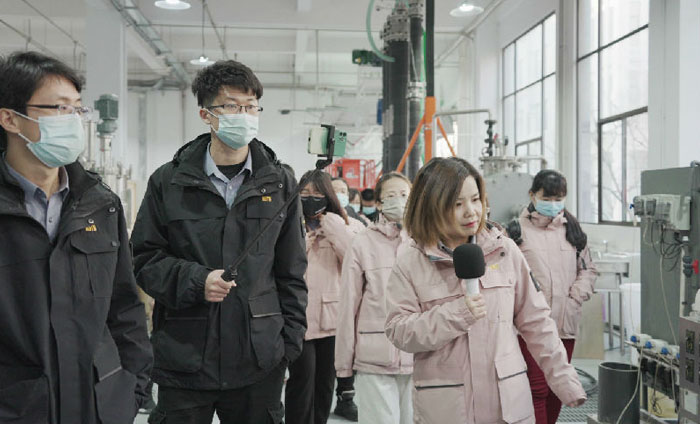 The duration of the event is limited, but it brought us together, and gave us faith and strength to face the upcoming challenges. Under the lead of our core values "Proactiveness, Innovation, Service, Respect, Responsibility", we believe we'll achieve more in 2022.
Related News
Related Industrial Valves