The Largest Natural Gas Discovery To Date In Malaysian Waters
According to reports, a few days ago, the Exploration and Production Company (PTTEP) under the Thai National Petroleum Corporation (PTT) announced that it had made the largest natural gas discovery to date in the waters off the coast of Malaysia. This major natural gas discovery was obtained by PTTEP in cooperation with the Kuwait Foreign Petroleum Exploration Corporation (KUFPEC) and Petronas Carigali Sdn, an overseas operation company under the Malaysian National Petroleum Corporation (Petronas).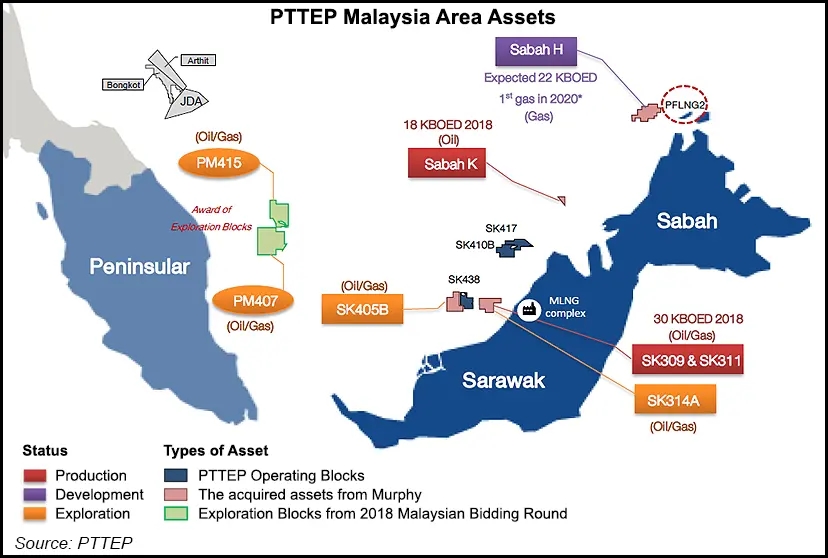 PTTEP made this important natural gas discovery in Lang Lebah-1RDR2 of SK 410B block. This block, about 90 kilometers off the coast of Sarawak, Malaysia, began exploration operations in 2019. When the discovery well was drilled to a depth of 4320 meters, a 600-meter-thick net gas production layer was discovered, and the daily natural gas flow was about 50 million cubic feet. This flow is much higher than the initial estimate, showing the potential value of Malaysia's biggest discovery.

Shaikh Nawaf Saud Al-Sabah, CEO of KUFPEC, said, "This world-class successful natural gas discovery is a testament to our unwavering efforts to maximize shareholder value by exploring oil and gas in high-yield basins."
Related News
Related Industrial Valves